Brazilian Camano Island Coffee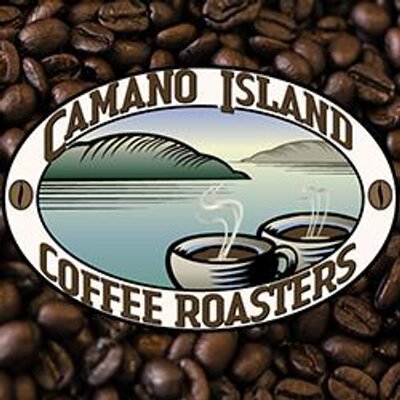 Brazilian Camano Island Coffee isn't just your next shelf coffee. This is organic gourmet Arabica beans for the specialty drinker. Taste it!
The company takes ethics very seriously. They have a mission to help farmers in third world countries through their products.
All of their coffees are 100% organic Arabica beans, fairly traded, and shade grown meaning their coffee is 1% best worldwide.
They pay a fair price for the best coffee beans in the world.
Pure Brazilian Coffee – Our 100% Brazilian coffee has a complex nutty flavor, with slight caramel/nutty undertones and is one of our smoothest coffees.
taste

body

aroma

acidity

my personal rating
Summary
Pure 100% Brazilian Coffee
Smooth taste
Medium acidity
Nutty and caramel notes
Certified Organic
Camano Island Coffee Roasters, Organic Brazil Medium Roast, Whole Bean, 1 Lb
Camano Island Coffee Roasters
WA, USA (roasters), Brazil (coffee)
Ethic Company, Fair-Trade, among the 1% best
Pure Brazilian Coffee -100% organic Arabica
USDA Certified Organic
higher price
Shade Grown
those praise quality above everything
medium
Seet
medium
soft
fruity and nutty
1 pound bags
about $25 per pound
$0.41
$0.49
---
Certified Organic - Not a single pesticide or chemical has been used for our coffee to ensure the purest and most natural coffee possible.
Shade Grown - Shade grown grains hold 50% of the acidity and caffeine of regular coffee. Additionally, it prevents soil corrosion and protects forests. They can guarantee the softest and tastiest cup of Joe.
Fair-Trade - Is the best for to ensure both quality and inclusion of the farmers work without the producers having to lower their standards to make a profit.
1 pound bags - Be certain to be buying a full 1 pound. They don't sell other sizes.
The downside of this product is the higher price. At almost $0.50/cup, this is one of the most expensive gourmet options on Amazon.
For that reason, I recommend this coffee only for those people that put quality above everything else. If you are in that group, you should try this one.
The best coffee with the highest ethics.
---