Brazilian Coffee-Crusted Lamb Recipe
Lamb and mutton are titles for domestic sheep meat. This Brazilian coffee-crusted lamb recipe is a fantastic way to prepare them. Have a bite!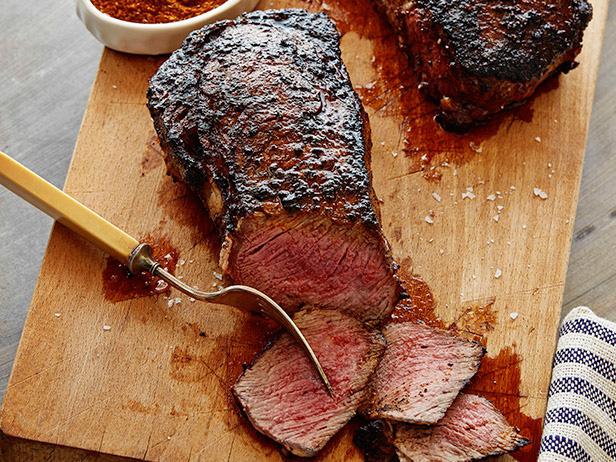 At different ages, different terms are used.
In its first year, the sheep is called a lamb, and its meat is likewise named lamb.
Great for this Brazilian Coffee-Crusted Lamb Recipe, the meat of a growing sheep older than a first-year is called hogget; outside the US and Canada, this is also a word for the living creature.
The meat of the adult lamb is mutton, a word only used for the flesh, not the animal.
Meat from sheep is present in many cultures all over the world.
Ingredients
1 tablespoon freshly ground Brazilian coffee
125ml (1/2 cup) boiling water
1 onion, coarsely chopped
3 garlic cloves, crushed
1 tablespoon coarsely chopped ground cinnamon
50ml brandy
2 tablespoons soy sauce
1 tablespoon honey
1 teaspoon cracked black pepper
1 x 1.2kg easy-carve lamb leg
Roast vegetables, to serve
Instructions
Place the coffee in a heatproof bowl and pour over the boiling water.
Set aside for 3-5 minutes to brew.
Place the coffee mixture, onion, garlic, cinnamon, brandy soy sauce, honey and pepper in a bowl of a food processor and process until smooth.
Season well with salt.
Place the lamb in a dish.
Add the coffee mixture and turn to coat.
Cover and place in the fridge for 6 hours or overnight to marinate.
Preheat oven to 200°C.
Place lamb on a wire rack in a roasting pan.
Add water to 2cm up the side of pan.
Roast for 40 minutes.
Reduce temperature to 160°C.
Roast in oven for 40 minutes for medium-rare or until cooked to your liking.
Cover and set aside for 10 minutes to rest.
Serve with roast vegetables.
The first time I ate lamb in my life was around 1972 near San Francisco in an afternoon barbeque party on the beach. My mother and I were invited by some folk from Stanford University, where some Brazilian friends were studying in a scholarship.
That was the best lamb I have eaten in my whole life. The cook seasoned it with herbs and ocean water.
The above recipe was passed on to my family by a Syrian lady that used to live two blocks from our home in the 60's, in São Paulo City.
Please, leave a comment about this Brazilian Coffee-Crusted Lamb Recipe.