Brazilian Gingerbread Coffee Recipe
This great Brazilian gingerbread coffee recipe was sent to me by a Brazilian friend living in the US. She adapted a local drink. My guests go crazy about it.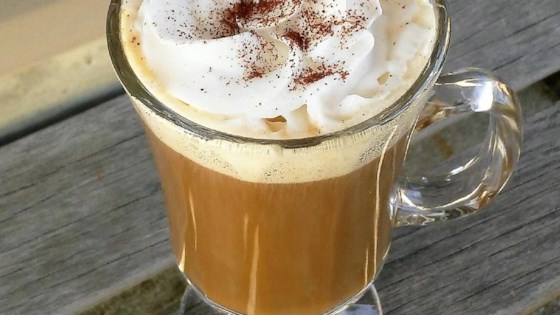 Jane met Tony (not their real names) in the early 2000's. They fell in love, she moved into his apartment.She works as a chef in a coffee shop and we always exchange recipes.
Patty's cooking skills started way back in the 80's here in Brazil when, after learning so many family recipes, she decided to take a cooking course on Brazilian traditional recipes.
It paid off. Patty is a great chef. Everything she makes is wonderful.
I use any type of commercial or gourmet Brazilian coffee for it.
Ingredients
1/2 cup molasses
1/4 cup brown sugar
1/2 teaspoon baking soda
1/2 teaspoon ground ginger
1/2 teaspoon ground cinnamon
1 clove bud
6 cups hot strongly brewed Brazilian coffee
1 cup half-and-half cream
1 teaspoon ground cloves
1 1/2 cups sweetened whipped cream
Instructions
Prepare the coffee and immediately throw in the clove bud. Should rest at least 2 minutes before being used.
In a small bowl, blend well the molasses, brown sugar, baking soda, ginger and cinnamon
Cover and refrigerate for at least 10 minutes.
Add about a 1/4 cup of coffee to each cup
Dissolve in about 1 tablespoon of the spice mixture.
Fill the cup with coffee, up to less than an inch to the top.
Stir in half and half to taste
Garnish with whipped cream and a light dusting of cinnamon.
Notes
You may also use a blender to finish this recipe as a smoothie.
The recipe was adapted from a Starbucks winter drink called Gingerbread Latte.
This a DIY video of an adapted version of the original recipe that you can use as guidance.
Check out some of our other recipes.
Please, leave a comment about this Brazilian Gingerbread Coffee Recipe.