Coffee Bean Corral review
This Coffee Bean Corral review is about a company that sells whole green coffee beans for home or light commercial use. Be your own roaster!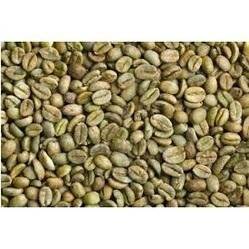 For home or light commercial use, you can roast and grind with your equipment and achieve maximum freshness and flavor.
They consistently deliver outstanding product and service.
Service
Everyone that I know who has been their clients is extremely satisfied with the products, customer assistance and their energy to get their product out to the public.
They'll sell you the roaster and the grinder, too, if you need that.
Delivery times are very short making them, probably, the fastest delivery online coffee dealers so far.
Their people are experts in advising newcomers and more coffee-educated individuals with the same level of patience and effort.
Coffees
They offer coffees from exotic places all over the globe. Many of those products are from, either organic, and/or fair trade growers.

That way, when you buy from these guys, you can be sure that you're giving your money to farmers dedicated to producing the best beans possible.
They have useful 1/2 pound sampler packs that keep full freshness.
Roasting Advantage
Prices are similar, even with transportation, to what you'll spend in a market for good ground coffee. The difference is that, with Coffee Bean Corral, you will get beans that are better to the limit!
It is common sense among most people that grinding coffee just before brewing delivers fantastic results. What is not very well known, but can be guessed right, is that roasting it correctly to your preferred point can give a much more satisfying taste.
If you want that kind o excellence, you will need to buy the green beans, a roaster, and grinder.
Website
Coffee Bean Corral has a fantastic database which is perfect for starters' taste comparisons.
And the website offers lots of useful advice on buying, roasting, and brewing coffee beans.
Their website is very informative regarding advising about what to expect in your cup.
Their Brazilian Coffee
You will find an excellent array of Brazilian Coffee array under their South American sub-menu.
Coffee Bean Corral is a wonderful place to start if have never roasted, or ground, before.
Find more about Where to Buy Brazilian Coffee.
Check here for an article about the Brazilian Coffee Regions.
---