Coffee Rub Beef Tenderloin – crusted
Coffee Rub Beef Tenderloin – crusted; A surprising and delicious merging of Brazilian coffee and spices. Arrange it with mashed potatoes and mango slices for an exquisite plate.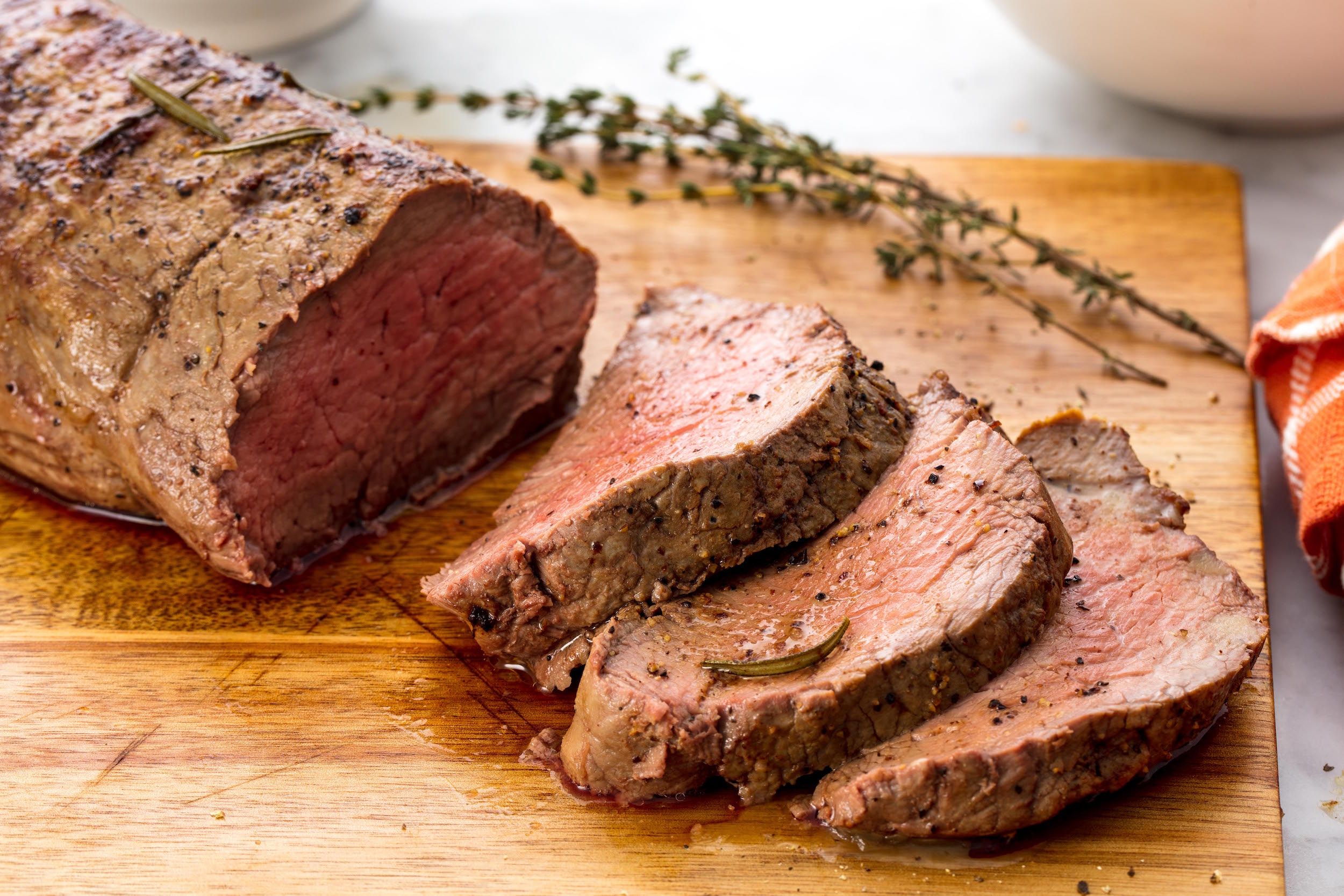 Everybody should give this recipe a try, especially us, coffee lovers.
This Coffee Rub Beef Tenderloin – crusted, is an all special delicacy I present to my new and old friends, so I can be an external example of the "best beef in town.
Ingredients
1/4 cup finely ground Brazilian coffee. medium grind
3 tablespoons brown sugar
1.5 teaspoons ground cinnamon
1 pinch of ground cloves
1 pinch ground "malagueta", or cayenne pepper
salt and ground black pepper to taste
2 (6 ounce) beef tenderloin steaks
1 tablespoon olive oil
Instructions
rub and marinate

Sift ground coffee, brown sugar, spices, salt, and black pepper together in a bowl.
Generously coat all sides of each steak with rub.
Place steaks on a plate and refrigerate for flavors to blend, about 30 minutes.
preparation

Preheat oven to 400 degrees F (200 degrees C).
Heat a large oven-proof skillet over medium-high heat.
Add oil.
Place steaks in the hot oil and cook until bottom of each steak is browned, 1 1/2 to 2 minutes. Flip steaks and place skillet in the preheated oven.
Bake the steaks in the oven to your desired degree, 4 to 5 minutes for medium-rare.
(140 degrees F (60 degrees C) on the thermometer)

Cover skillet with a tented piece of aluminum foil and let steaks rest for at least 5 minutes.
Serve with desired garnish.
Spice and coffee usage should be done with care if you don't like overpowered flavors. Handle their amounts to your taste if your first attempt doesn't come as you would have expected.
One other great option is to have it grilled all the way, but there is a risk of burning the rub too much before you achieve the desired doneness.
Enjoy!
Click here to read this Brazilian Coffee Sauce Pasta recipe.
Please leave a comment about this Coffee Rub Beef Tenderloin – crusted.