Great Brazilian Coffee Drink Recipes
Brazilian Coffee Drink Recipes are great. Most of them have roots in America and Europe, with some Brazilian taste and twist of the tropics!
Some of the recipes listed below were passed to my family from several resources abroad. Friends from the United States, France, Italy and the United Kingdom have helped us grow a collection of Brazilian versions of fantastic drinks.
Some are drinks we tried in Brazilian cafés that we loved.
Coffee Drink Recipes can come from all over the world. Oriental flavors meet the Brazilian cuisine on this one. Need I say more?
Do you want to throw a party with some foreign style? Don't forget a tropical coffee punch.
There's something about lattes that Brazilians just love.
A multi-named traditional drink that was adapted to our taste.
Since the festivities of Saint Nicolas reached Brazil, we never had a national recipe. Not anymore.
Another one of those frozen Coffee Drink Recipes? Frozen mojo is fantastic on a Brazilian beach.
A grandmother's recipe.
In the humid weather of tropical Amazon, we will always remember how green was our valley.
Arriba, Axé! What else is there to say?
The scent of religious African inside your coffee mug.
Tropical fruits and coffee, Carmem Miranda and the South American Way!
Do we love latte? Now you'll love it even more.
From Italy, the mocha recipe with a bit of Brazil in it.
A drink with contrast written all over.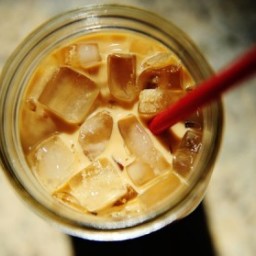 Cold Ice, and sweet coffee. What could be better on a hot summer afternoon?
This recipe is the traditional way most Brazilians make coffee.
I hope you enjoy the ride.
Please leave a comment with your opinion about these Great Brazilian Coffee Drink Recipes.