Our Almond Milk Iced Coffee Brazilian Recipe
Almond Milk Iced Coffee Brazilian Recipe: Brazilians are so connected with Nature and native culture. Check out this paleo option for the purest delight.
Most people that are not Brazilian natives, associate our country with jungle-life. Despite that being a mistake, Brazil is not entirely far from that description either. We do have aspects from the most modern and high tech in the world, but we also have a contrasting primitive side that is very influential.
This recipe is an adaptation of a paleo version and takes brewed Brazilian coffee and the traditional cinnamon and cloves duo that is so characteristic of our cuisine.
Ingredients
syrup

1/2 cup water
1/3 cup honey
1 cinnamon sticks
1 pinch ground cloves
other ingredients

almond milk
ice cubes
Instructions
Place water, honey, cinnamon and cloves pinch in a pot.
Cook over medium heat for 5 minutes.
Remove from the heat.
Discard cinnamon stick.
Place this liquid in a jar and refrigerate until syrup-like.
Fill two 15 ounce tall glasses with ice.
Pour 1 cup of coffee and 2-3 tablespoons of syrup (or to taste) in each glass.
Pour in almond milk leaving about ½ inch at the top.
Mix well to combine and serve.
My family and I enjoy this delightful drink, especially when inviting friends for a cuppa.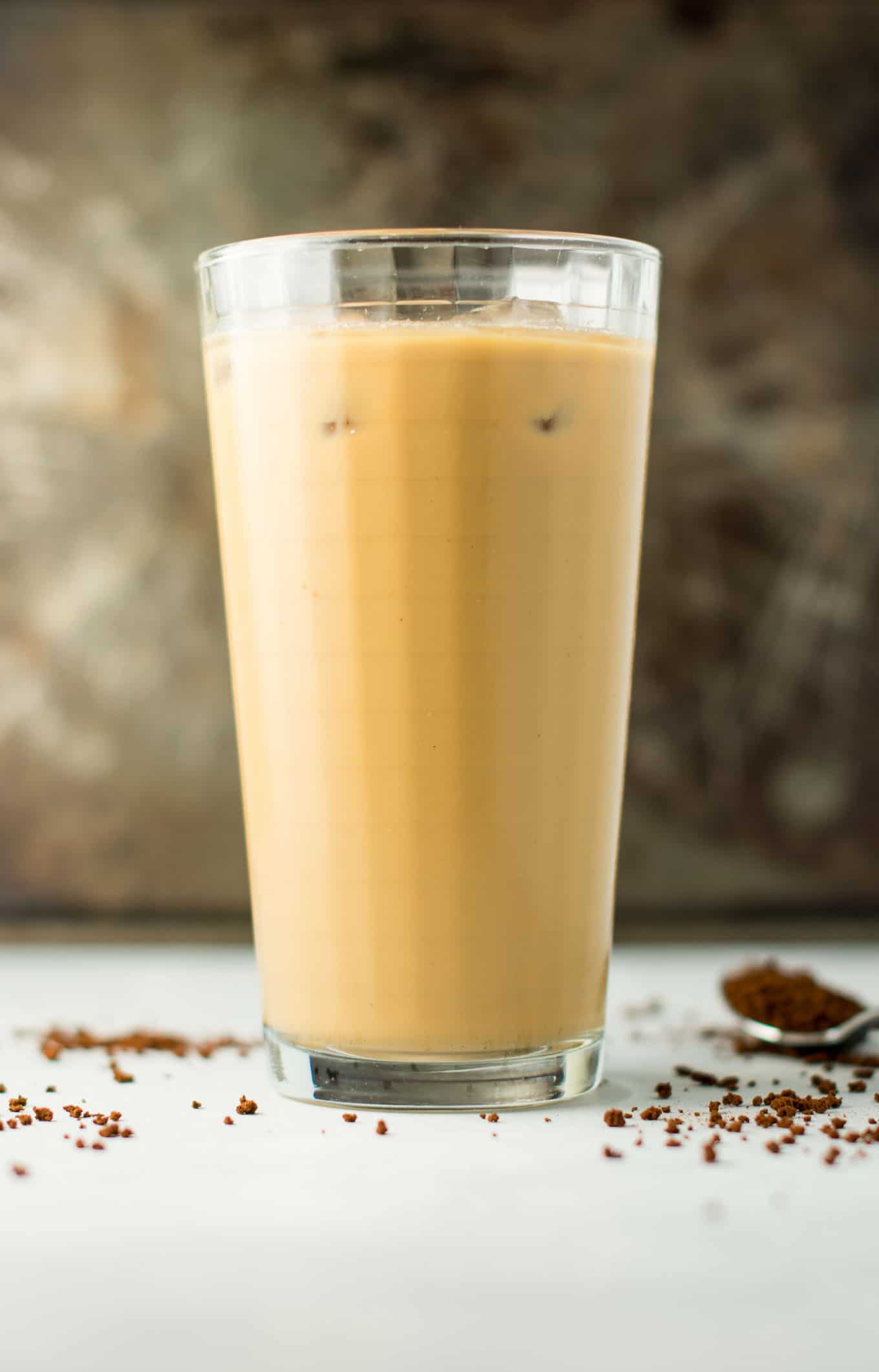 Please leave a comment about this Almond Milk Iced Coffee, Paleo Recipe.